Cattle Egret Bubulcus ibis
Manor Farm, near Haversham, N Bucks - 19th-21st May 2012

Photo copyright John Bell

Much of the time this individual was not near the Cattle, but as John Bell's photos show, it could not resist them!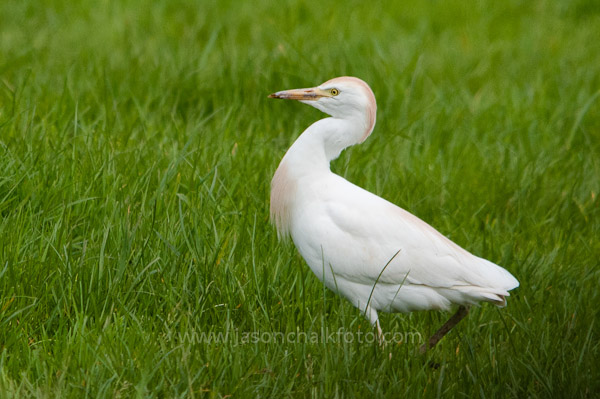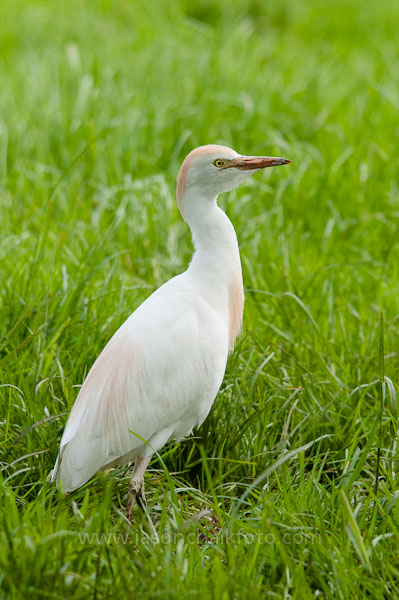 Photos copyright Jason Chalk
This bird was found by Rob Hill at about 9am. By mid-morning a steady stream of admirers visited the site to see the bird which was usually in a large field with cattle or on an island on the lake. It later moved a short distance close to Haversham Viaduct. The site is very close proximity to the bird below. The same bird or a coincidence?
This is only the fourth county record. Click here for details of prior records.
---
Haversham, N Bucks - 30th Nov-9th Dec 2008

Photo copyright Mike Wallen

Photo copyright Gareth Blockley

Photo copyright Rob Andrews

Photo copyright Bill Parker
This bird came to the attention of local birders on 30th November but it had apparently been in the area for approximately two weeks. There is unsubstantiated one report of two being present at one time. The bird favours a horse paddock although fairly mobile.
Once the news had broken a number of the keen county listers and other birders went to see this bird which is only the third county record. Click here for details of prior records.
---
Return to Buckinghamshire Bird Club Home Page